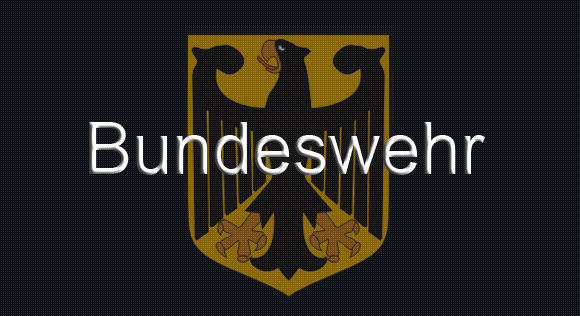 Prior to the creation of the new Bundeswehr in 1956, Germany had never, in its past history, possessed a full time permanent standing military police force. With so many foreign troops now station within Germany's borders, and with regular large scale Nato exercises a regular event, it was clear that a military police element would now be needed for the new German army.
It was decided for various reasons that the new force would be named the Feldjäger , linking it right back to the time of Friedrich II, before even the Freedom Wars against Napoleon, rather than to its immediate predecessors, the Feldgendarmerie.
The emblem of the Feldjäger would become the traditional Prussian Gardestern with motto "Suum Cuique" within a wreath of oakleaves featuring the national colours at the base.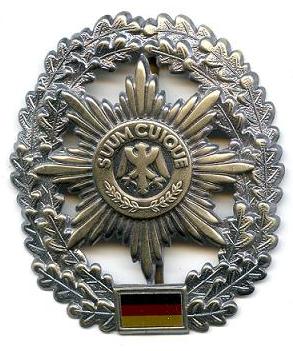 The emblem of the Feldjäger
One thing that did remain however, was the Waffenfarbe colour of Orange. This was used as underlay to the collar tabs, as piping to the service dress shoulder straps, as well as piping to the original Feldjäger visor cap. The orange cap piping was later discarded in favour of a white top to the cap.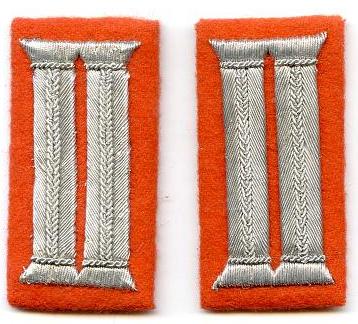 Feldjäger Officers Collar Tabs . Hand embroidered in aluminium wire on an orange base.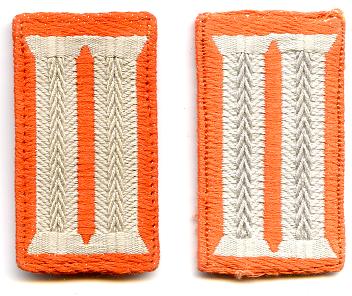 Feldjäger NCO Collar Tabs. Machine woven in silver grey artificial silk on an orange base.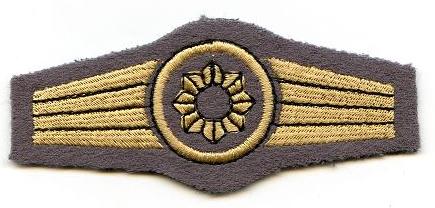 Feldjäger proficiency badge. This insignia comes in Bronze, Silver and Gold grades and as well as being made in metal, can be embroidered on a variety of fabric colours to suit different uniform types, including camouflage dress.